24 Hour Call Out 7 Days a week

24 Hour Call Out 7 Days a week
Leak Detection Kidderminster
We Find & Fix Your Leaks and we are actually based in Kidderminster
Our No Dig Trench less Mole System
We will locate your leak wherever it is on your property. If it turns out to be under your drive or patio don't worry, our "No dig " Mole Tunnelling system will usually avoid larger excavations and lots of time and money!
Leak Detection Kidderminster
We use years of experience to detect exactly where your leak is wherever it is on your property and we then get it fixed quickly and efficiently, always with the minimum of fuss and disruption. Call us in Kidderminster 24/7
" Hi I'm Andy Brown of A.B Water in Kidderminster – I spent 25 years at Severn Trent Water specialising in leak detection, finding, fixing leaking and burst water pipes and water mains, we will not make a fuss and we will get the job done quickly Call Me On  07789 904263 Any time "
Andy Brown of AB Water is a leak detection specialist based in Kidderminster Worcestershire.
Not only will AB Water find your leak but they are able to fix it too.
AB Water have over 30 years of experience of Kidderminster Leak Detection with Andy having spent over 25 years with Severn Trent. AB Water offer Home leak detection, Commercial Leak Detection and Industrial Leak Detection and while many leak detection companies will only find your leak, AB Water will FIX YOUR LEAK too.
We use a non-destructive methods when looking for leaks, we use specialised tracing equipment and acoustic leak detection methods and wherever your leak has occurred, inside your house, under your drive, under your garden in fact anywhere on your property we will find your leak and we will fix it!
We work quickly and efficiently to find those difficult hidden water leaks. Wherever you have a break in your pipe work on your property in Kidderminster  you can trust us to find it and fix it FAST. We have many years of knowledge and experience which make finding your hidden leak so much easier. We have been detecting water leaks for over 30 years and are frequently call upon by plumbers who simply do not have the expertise, knowledge and experience in leak detection.
AB Water is BASED IN KIDDERMINSTER and knows the area well we operate a 24 HOUR EMERGENCY SERVICE – we can usually get to you quickly and get your leak found and fixed. Even when the leak is underground on your property we have the latest "No Dig Mole Equipment " to save massive excavations.
We will always look for the most cost effective and economical solution to find and fix your water leak and can also offer solutions to help you dry out your property.  So don't put yourself through all that pain of getting one company in to detect your leak and then having to find another company to fix the leak – Leave it to us to find your leak and fix it.
Whatever size or type of building, domestic or commercial we will find your leak and stop it! If you have a leak anywhere on or under your property since 2014 it is your responsibility to get it repaired. Here at AB Water we always use Non Destructive Detection Solutions to find your leak accurately and quickly. PLUS we then have the experience and knowledge and specialist connections to fix your leak, Once repaired it will reduce your water bill, protect your property and prevent further damage to your property and using our specialist " Mole Equipment " we can repair burst water mains and pipes throughout and underneath your property. This will ensure you avoid large scale costly excavations. Andy Brown is a top class Leak Detection engineer based right here in Kidderminster, Worcestershire ready to help find your leak and fix it – he can fix all underground water pipe leaks, cold water feed leaks, mains water leaks, underfloor leaks, water leaks anywhere on your in or under your property, even leaks under your driveway house or garden or patio.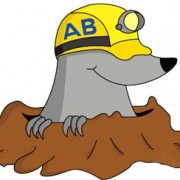 " A top quality job with no hassle and the work has solved my poor pressure problems"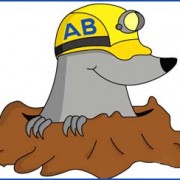 " Andy fixed my leak quickly with very  little mess and at a reasonable cost "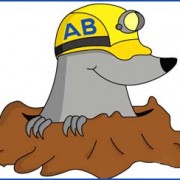 " Used the mole to install a new pipe under our new tarmac  drive without digging it up we are very pleased with the service we received "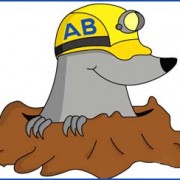 " Gave us great advice over the phone -came round to see the problem quickly and got the leak fixed in next to no time and with no damage to our patio "
For Leak Detection Kidderminster call ANDY Brown at AB Water. His many years of experience in Non -Destructive Leak Detection will quickly be apparent, AB Water are frequently used by many other plumbers to assist in locating and fixing hidden leaks. Call now  for a one stop FAST solution to Leak Detection Kidderminster and let us locate your hidden leak quickly and efficiently and fix it at the same time, saving both time and money.
Many times we have seen just how much disruption and damage a water leak can do a to a family home or commercial business premise's. Our fast Leak Find & Fix Service from AB Water will find your leak with the minimum fuss and get the leak fixed straight away this can save you 100's of pounds saving on water damage to your home or business.
We use the best equipment to find for leak detection Kidderminster so as to cause minimal disruption. Remember we are based in Kidderminster so for FASTEST Leak Detection Kidderminster Call AB Water and we can FIX YOUR LEAK TOO even if it is underground.
We offer under drive leak detection – underfloor leak detection – mains leak detection – under your house leak detection – Domestic & Residential leak detection – Commercial & Industrial Leak detection.